Are you planning on getting married in 2020? Or are you already targeting 2024? Worried that these years will be leap years? Relatives and friends advise to wait for a "normal" year, which is not associated with so much will take, but do not want to do it. We have good news for you! We tell you how this time differs from others, whether you can play a wedding in a leap year and who of the celebrities lives in a happy family after the "leap year" wedding.
Superstition lives and thrives
Doubts are not only visited by you – according to official data from the Federal State Statistics Service, every leap year there is a decrease in the number of marriages by 5-15% of the usual number, which is tens and hundreds of thousands of couples.
Many people don't even wonder if it's possible to play a wedding in a leap year, immediately moving it to the next one. The signs say that in a family created at a "bad" time, there will be discord and quarrels, treason and disease. However, there is still no quantitative confirmation of the credibility of these beliefs.

What's a leap year?
In order to get rid of the fear of a leap year, it is necessary to understand what it is at all. There's nothing mystical and sinister about it, it's made up to help us with you!
We are used to thinking that the Earth makes a revolution around the Sun in 365 days, forming one calendar year. But that's not true. Full rotation of the Earth does in 365 days + ¼ days. Thousands of years ago, this quaternary was thrown away for simplicity, which led to shifts in seasons, because "extra" watches did not go anywhere, they were folded in the missed days and weeks. Then Julius Caesar decided that the calendar should contain 365 days of the year, but every fourth year will contain an additional day, the 366th day – February 29. This day is designed to compensate for the discarded hours, which for four years are just folded in a full day.
That's all, no magic, no mysterious and unexplained phenomena. Leap year is a year invented by people for their own convenience.

Is it possible to play a wedding in a leap year? Celebrities are answering
There is no data to confirm or deny the fact that the families created this year are different from others. We collected our statistics and checked if there are any celebrities whose marriage in the leap year was strong? Yes! A few examples:
Actors Tom Hanks and Rita Wilson got married in 1988. They've been together for 31 years and had two sons.
The famous Marty McFly of the trilogy "Back to the Future", who is actually called Michael J. Fox, married Tracy Pollan in the same 1988. A couple of kids have four, and Tracy still helps her husband and supports him in his fight against Parkinson's disease.
Singer Sting and Trudy Stihler became a family in 1992 and have already lived together for 27 years. A couple is raising two daughters.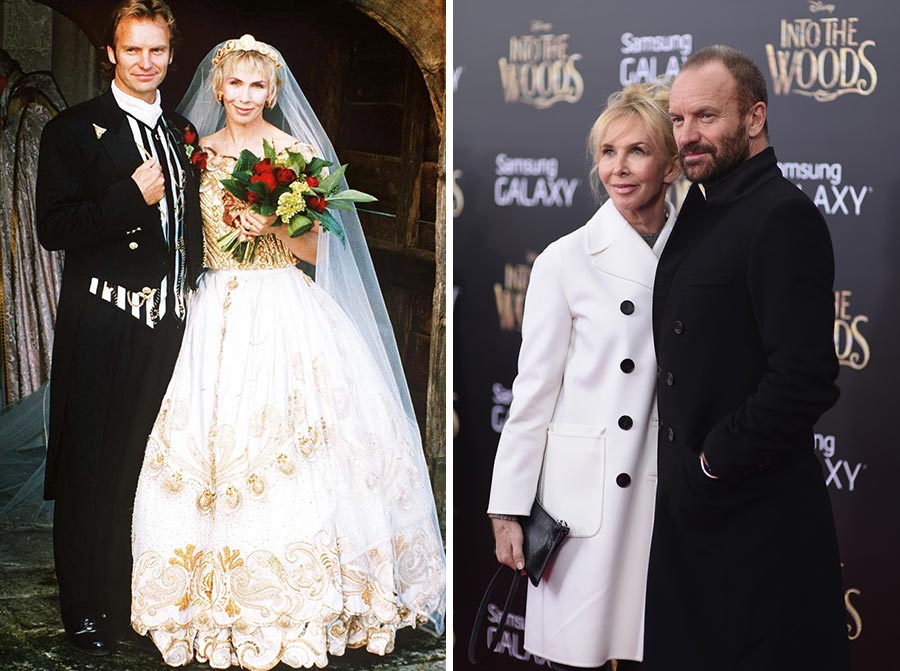 Wolverine, dancer and great actor Hugh Jackman has been happily married to actress Deborroy-Lee Furness for 23 years. They've got two foster kids growing up. The wedding took place in 1996.
Actors Michael Douglas and Catherine Zeta-Jones got married in 2000. Michael and Catherine together for 19 years, for which they managed to raise two children, to defeat the cancer found in Michael and not give up in the fight against the bipolar disorder of Catherine, which manifested itself a few years ago.
Beyonce and Jay Z are almost the most famous and rich pair of show business. They didn't wonder if it was possible to get married in a leap year, but just did it in 2008. There are three kids growing up in the family.
Justin Timberlake found happiness with actress Jessica Beale by marrying her in 2012. The couple have a son.
Facebook founder Mark Zuckerberg created a family with a longtime friend Priscilla Chan in 2012. They just had a second daughter.
Hollywood actor with the role of the hero-lover Matthew McConaughey surprised everyone by marrying Camille Alves in 2012. A couple's been together for seven years and raising three kids.
So, what, can you play a wedding in a leap year? Yes! The family will be strong and loving if you and your loved one want to do everything for it. It doesn't matter what day, month, or year the marriage certificate says.
The title photo and the first two are Emma Hill Film & Photography. The rest are Getty Images, Daily Mail, Architectural Digest, Google